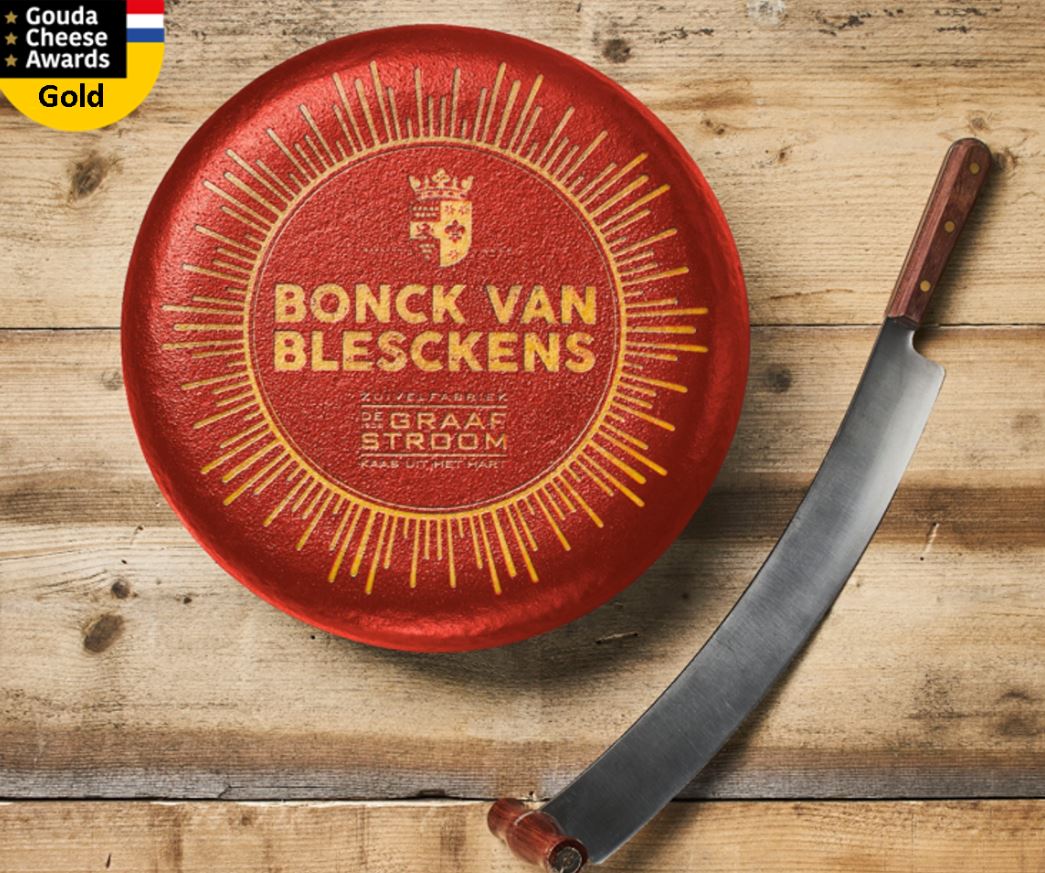 De Graafstroom wins GOLD with its new 'Bonck van Blesckens' at the Gouda Cheese Awards 2019.
"Only recently introduced and already winning gold, that is really a dream start for a product that we have been working very hard on the past time", is the reaction of Henri van der Hel, sales manager of De Graafstroom, after he has received the prize.
'De Bonck van Blesckens', or simply 'De Bonck' for short, is a robust, premium-quality cheese from Bleskensgraaf inpired by age-old traditional methods. De Bonck is a large cheese weighing about 15 kilos - 3 kg heavier than an ordinary Gouda cheese - and allows the unique strong, creamy flavour of De Bonck to develop optimally.
De Bonck is left to mature naturally under carefully- controlled temperature and humidity conditions. Just as in earlier times, the De Bonck logo is indelibly branded into the cheese to prove its origin and authenticity.
The Bonck van Blesckens is available in the variants mild and creamy, matured and extra matured.
Gouda Cheese Awards is an important cheese competition in the Netherlands. In contrast to competitions elsewhere in the world, the Gouda Cheese Awards are all about the taste of the consumer! In 2019, a total of 40 different branded cheeses from The Netherlands participated in the preliminary rounds.