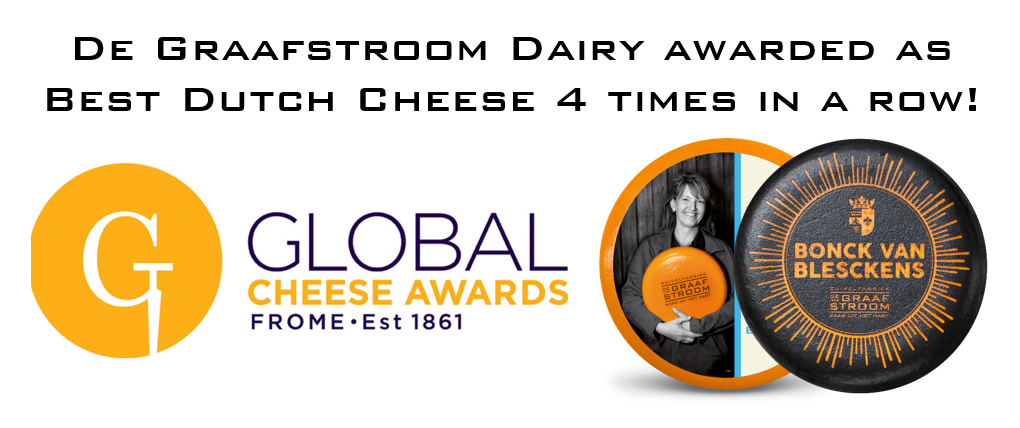 De Graafstroom Dairy has been awarded with a total of 9 prices during this years edition, of which 3x Gold.
Our De Graafstroom 30+ brand won Gold in the categories 'Reduced Fat Cheese – mature' and 'Lighter Cheese', and additionally has been awarded as overall winner of the 'Reduced Fat Cheeses'.
Our Bonck van Blesckens Extra Piquant won Gold in the category 'Best Dutch Cheese'. This is the 4th time in a row that De Graafstroom has been awarded as Best Dutch Cheese.
We are really proud of these results!
The Global Cheese Awards is one of the oldest and most respected cheese competitions in the world, and is held annualy in Frome (UK). With world-class judges and fierce competition in all categories it is clear to see why winners should be proud of their results.