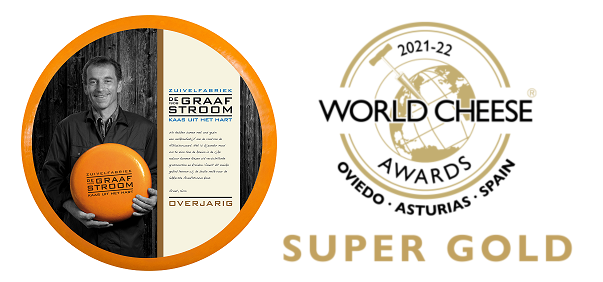 De Graafstroom Diary won 5 prices during the 2021 edition of the World Cheese Awards, which was held in Spain this year.
De Graafstroom Extra Aged was awarded with Super Gold, the highest award possible. Only 88 of the more than 4000 contestents received the Super Gold award, an unique performance of this delicious cheese!
De Graafstroom Diary was awarded with 4 other awards: De Graafstroom Matured and Aged won Silver, Bonck van Blesckens Pikant and Extra Pikant won Bronse.
Earlier this year De Graafstroom Diary also won Gold at the Global Cheese Awards with their De Graafstroom cheese and Bonck van Blesckens.