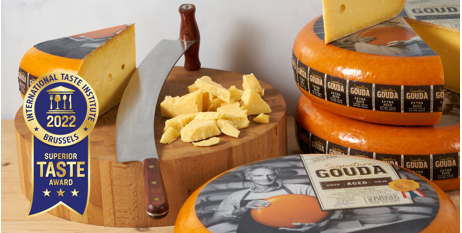 Again great results for our Signature Gouda Aged and Extra Aged at the Superior Taste Awards
The International Taste Institute (ITQI) has awarded our Signature Gouda Aged and Extra Aged with three stars, the highest ranking possible.
This result ranks them in the category of 'exceptional products'.
Periodic the jury of over 200 chefs and sommeliers from different countries, performs an objective sensory evaluation: it follows a rigorous blind tasting methodology in which product samples are anonymised to avoid any scoring biases. Products will be judged by taste, smell and structure.
We are proud of these results!
02-06-2022