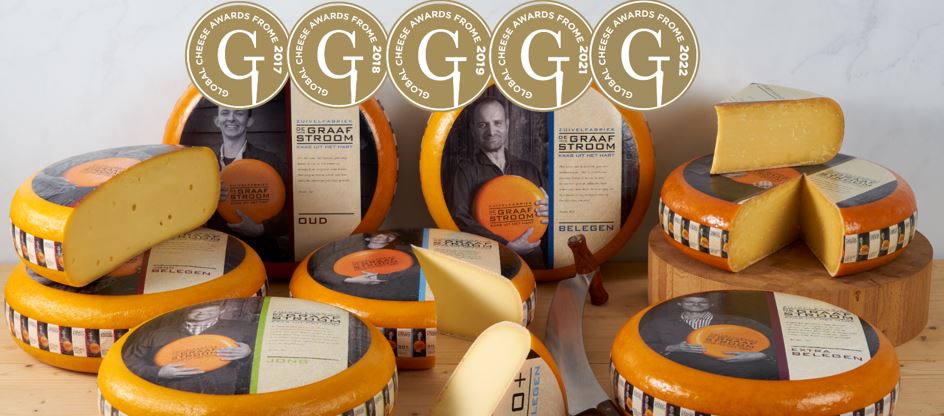 De Graafstroom has been awarded with Gold at the Global Cheese Awards 2022 for the 5th time in a row.
We are really proud of these results!
The Global Cheese Awards is one of the oldest and most respected cheese competitions in the world, and is held annualy in Frome (UK). With world-class judges and fierce competition in all categories it is clear to see why winners should be proud of their results.